Feb 17th's dinner was very last minute. Since there isnt much in the fridge, i defrosted some scallops and crab meat and made pasta!
First, i put a pot of water on the stove for the pasta. Then proceeded to cut the peppers, i used green, red, yellow and orange bell peppers.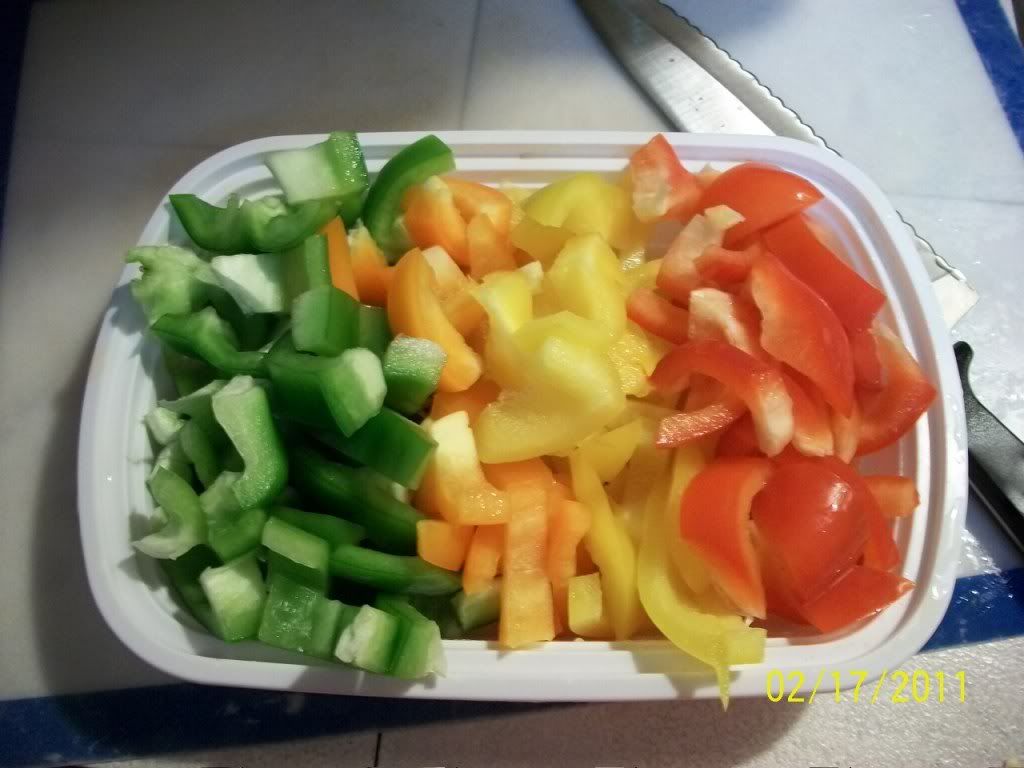 Then, added the pasta to the water, also adding season, i used salt, lemon pepper, garlic powder, onion powder, and italian seasoning.
I then added the veggies to the water using a strainer to cook them at least half way so i dont have to stir fry them too long.
When the frying pan was heated, i added my seafoo (scallops and crabmeat). of course they have to be dry before putting into the pan. then i seasoned them with garlic powder, salt and pepper, and cajun seasoning.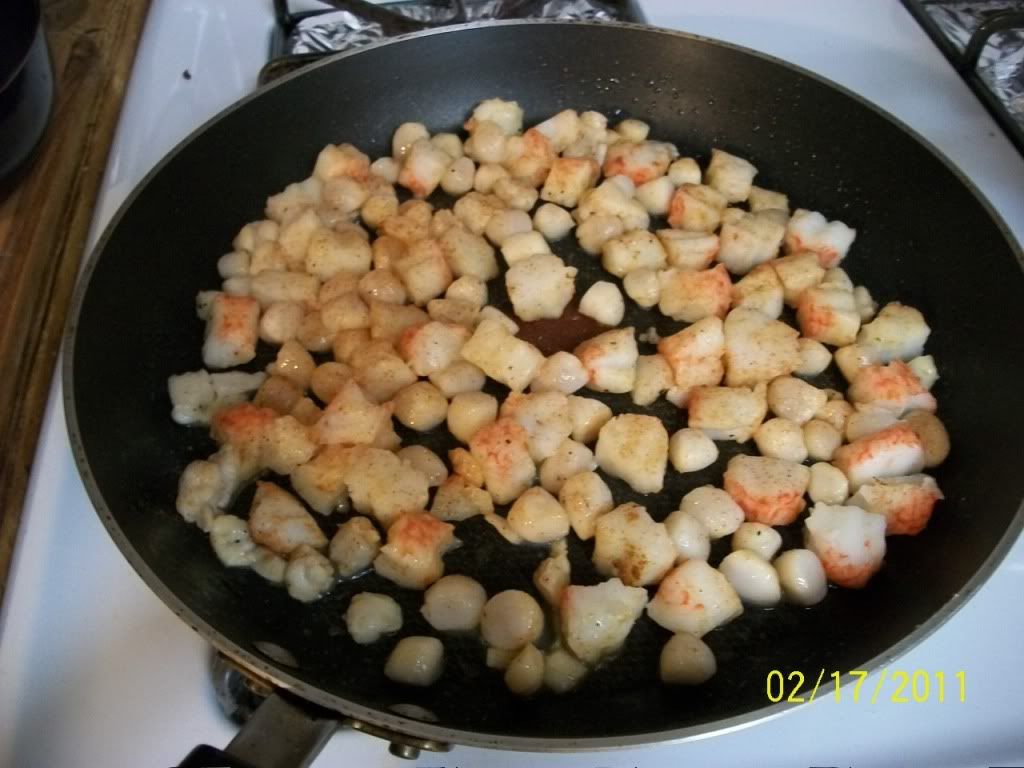 I then took the veggies out, drained them. drained the pasta too. then added milk to the pot with the pasta bring it a boil. added more italian seasoning.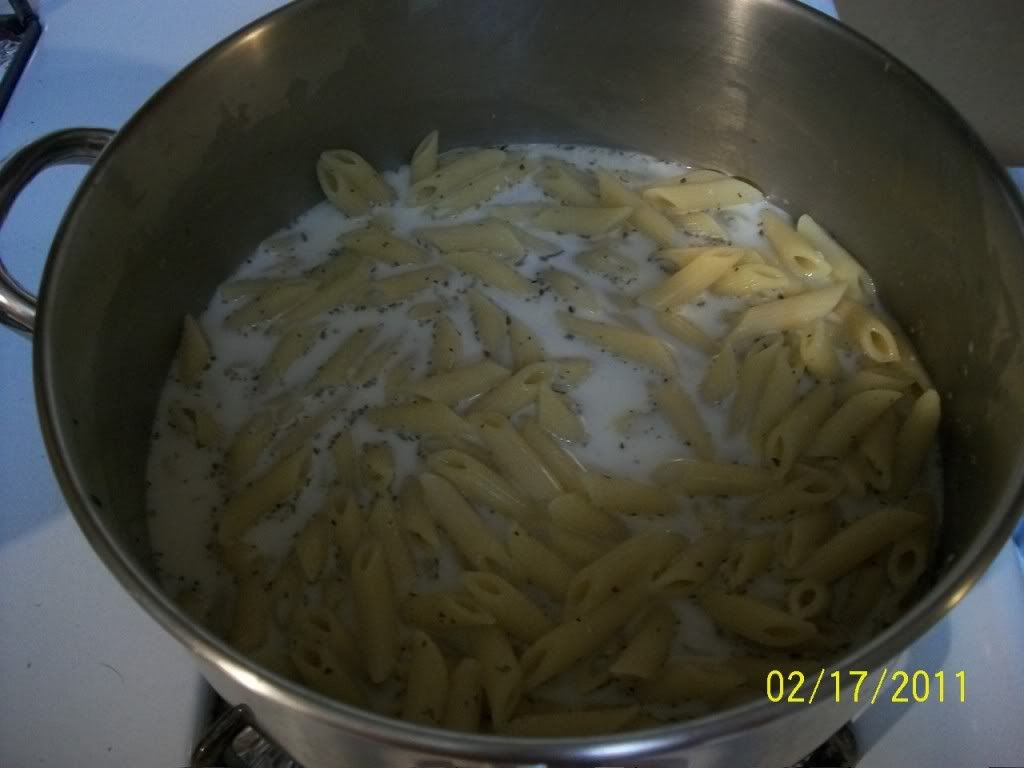 then added the alfredo sauce and mixed the veggies and seafood all together.
There you have it, the finished dish. garnished with some cilantro and parmasan cheese!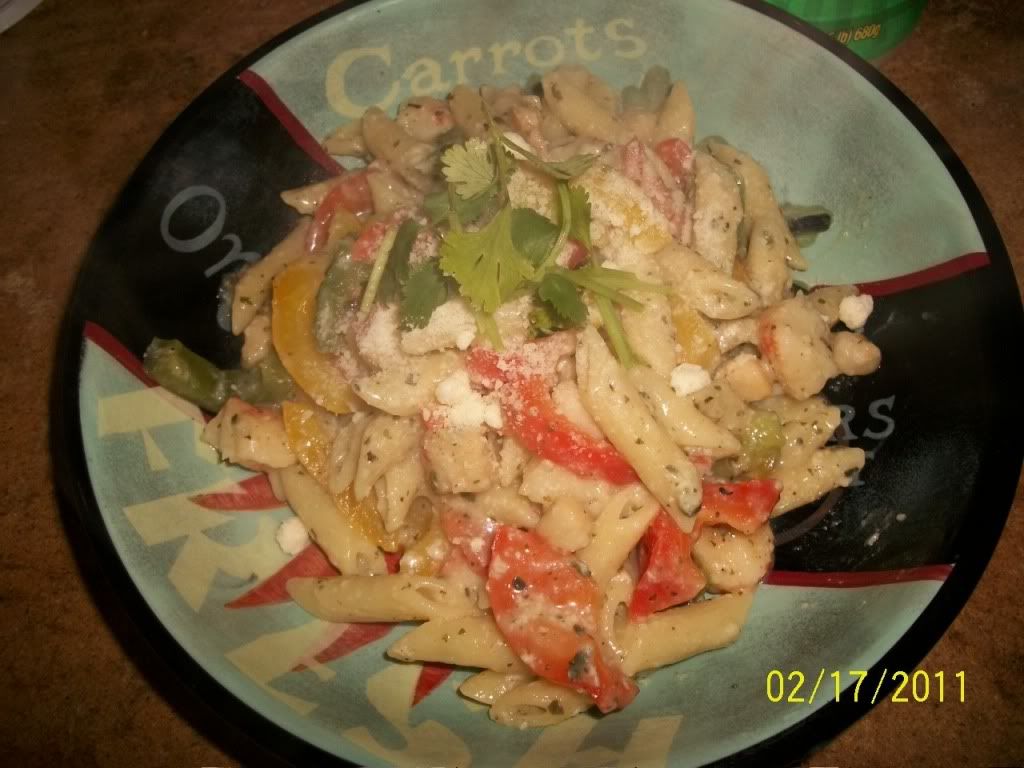 Variations: instead of bell peppers, i have used spinash , or you can use mushrooms, anything you like.