For a friend's birthday, i decided to make her some kitchen essentials: apron, oven mitt, pot holders. Since she loves Las Vegas so much, i used Vegas print fabric for this set.
Here is the reversible apron I made for her with her name embroidered on it.

Here is how I made it.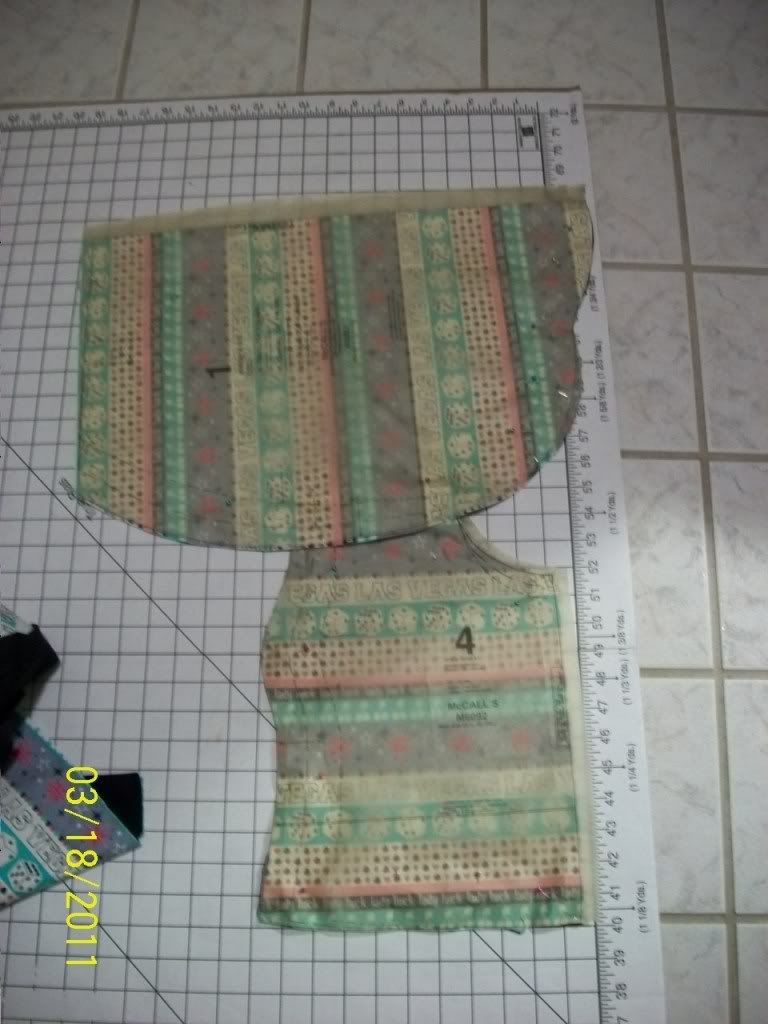 Apron pieces cut out
Pockets done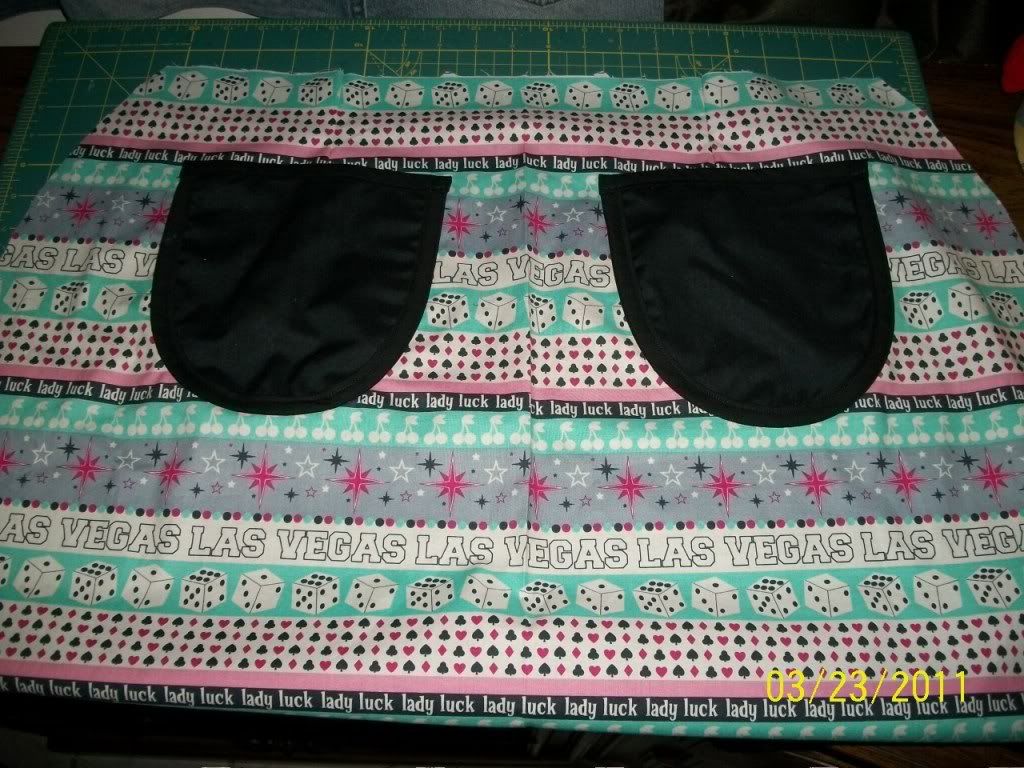 one side of apron done
the other side done
Made bias tape for this apron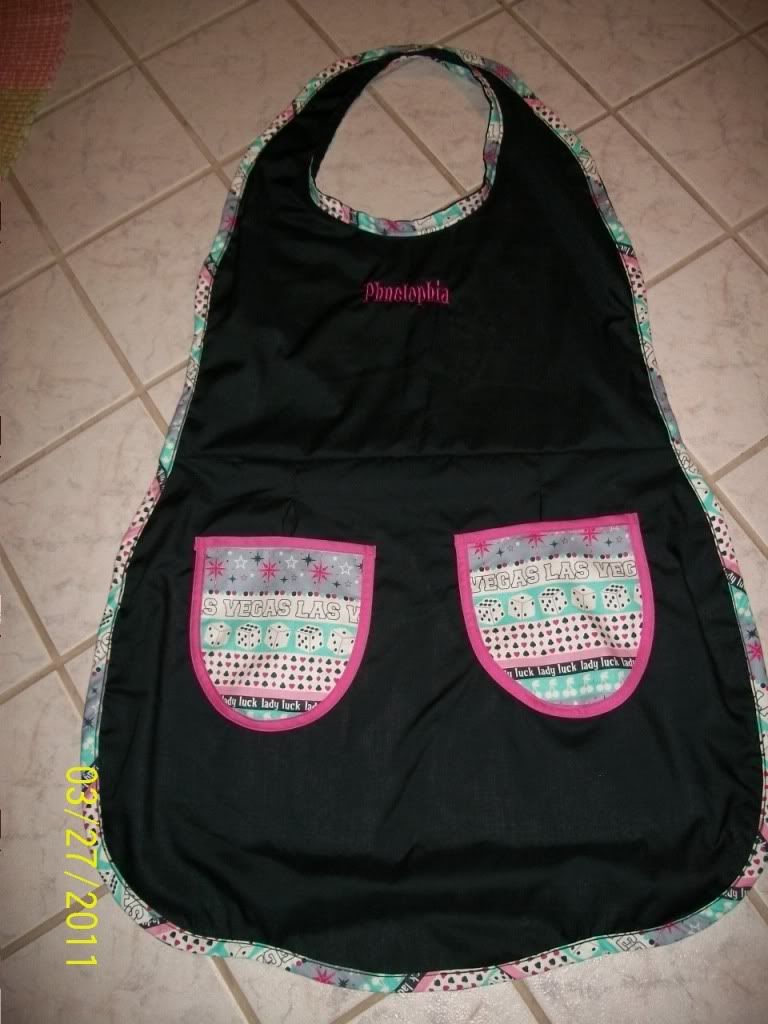 one side done
embroidered her name
front of apron done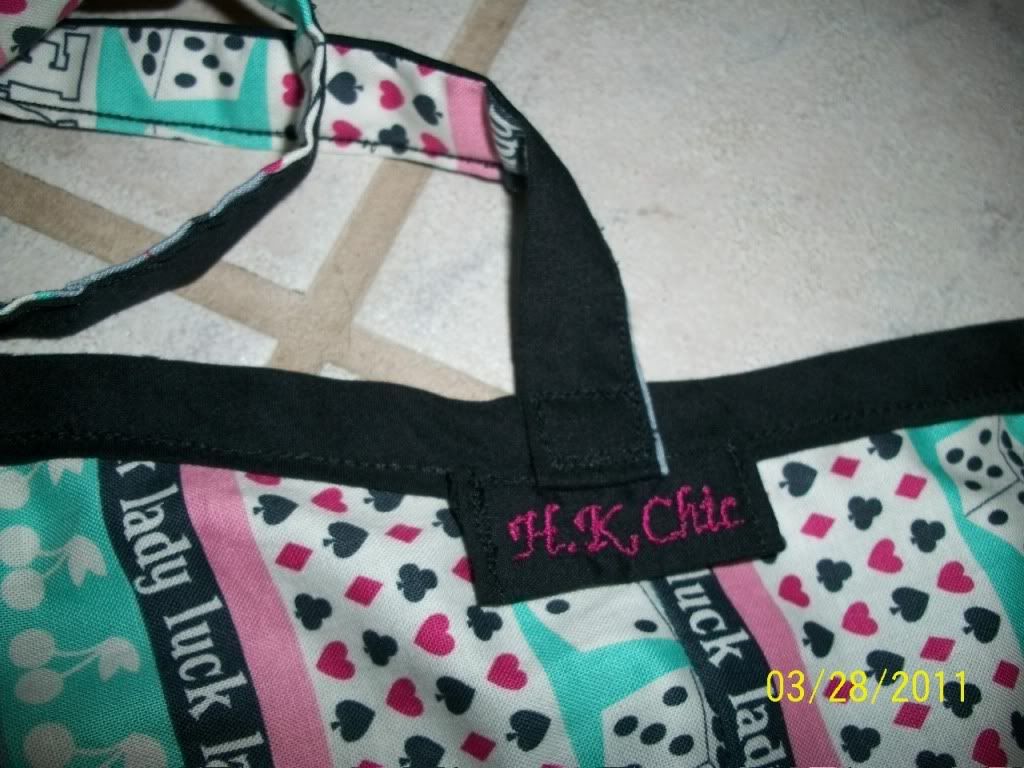 had to add my little tag :)