My mom has recently been interested in gardening, but she said she doesn't have an apron or tool belt, so I decided I would make her one that's both cute and useful with lots of pockets
I am using the same fabric that I made the handbag with to make this apron for mom.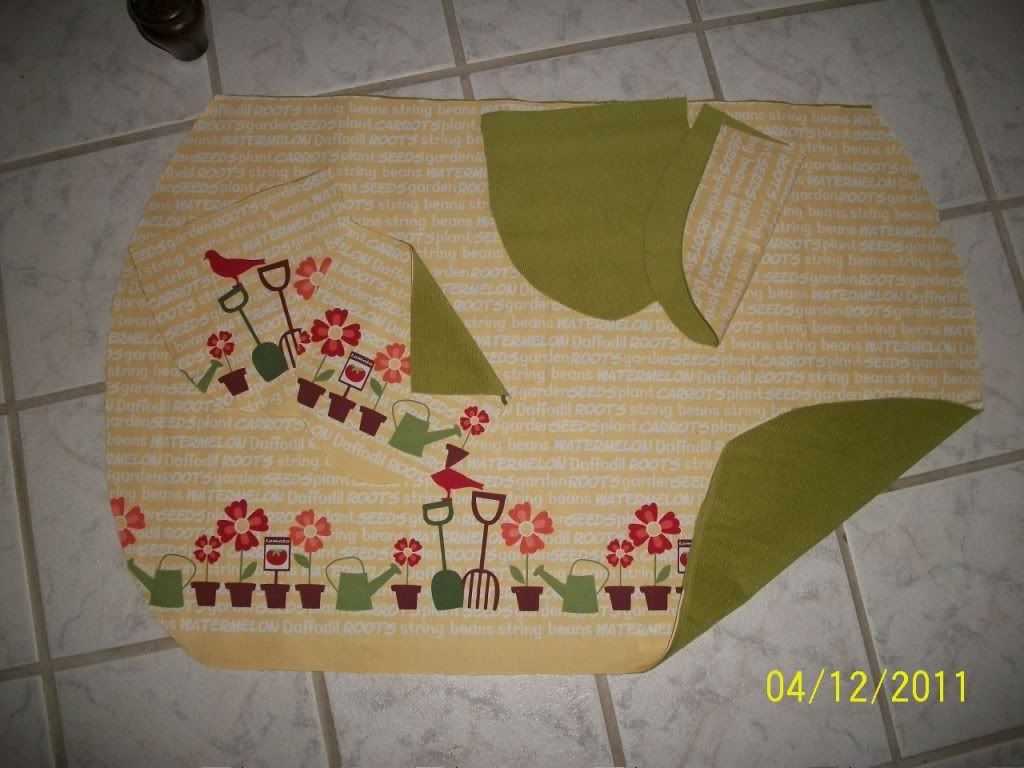 Fabric cut out
pocket fabrics cut out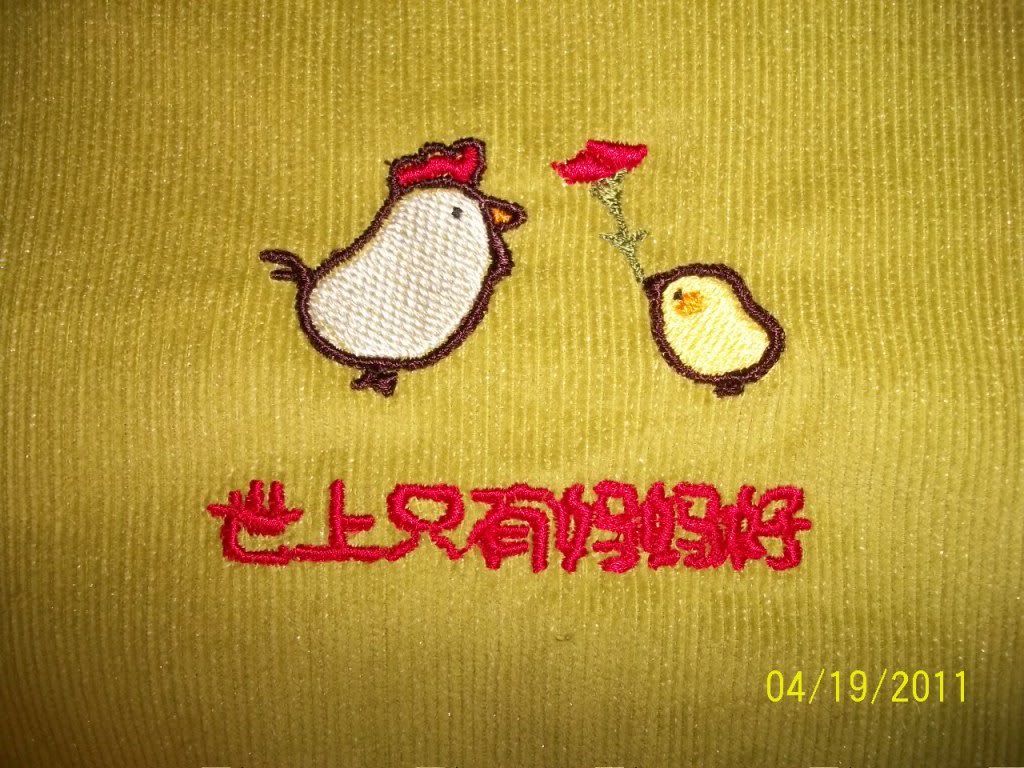 embroidered this on the pocket. It means "Mom is the best thing in the world"
sewing pockets on the apron front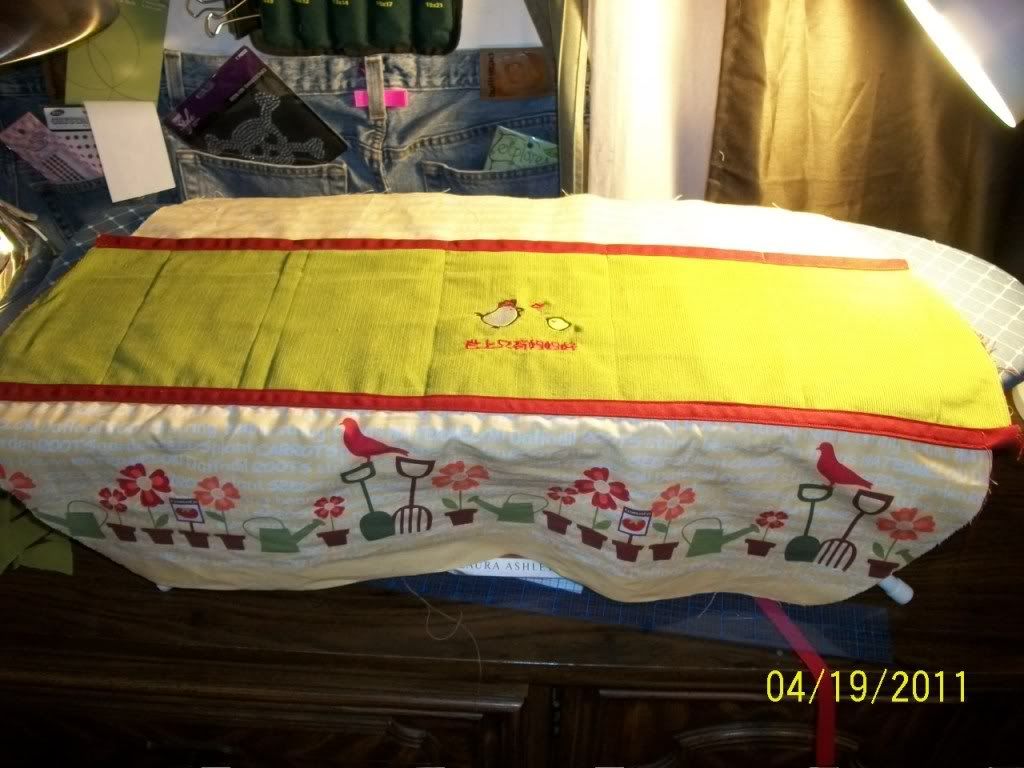 front pockets done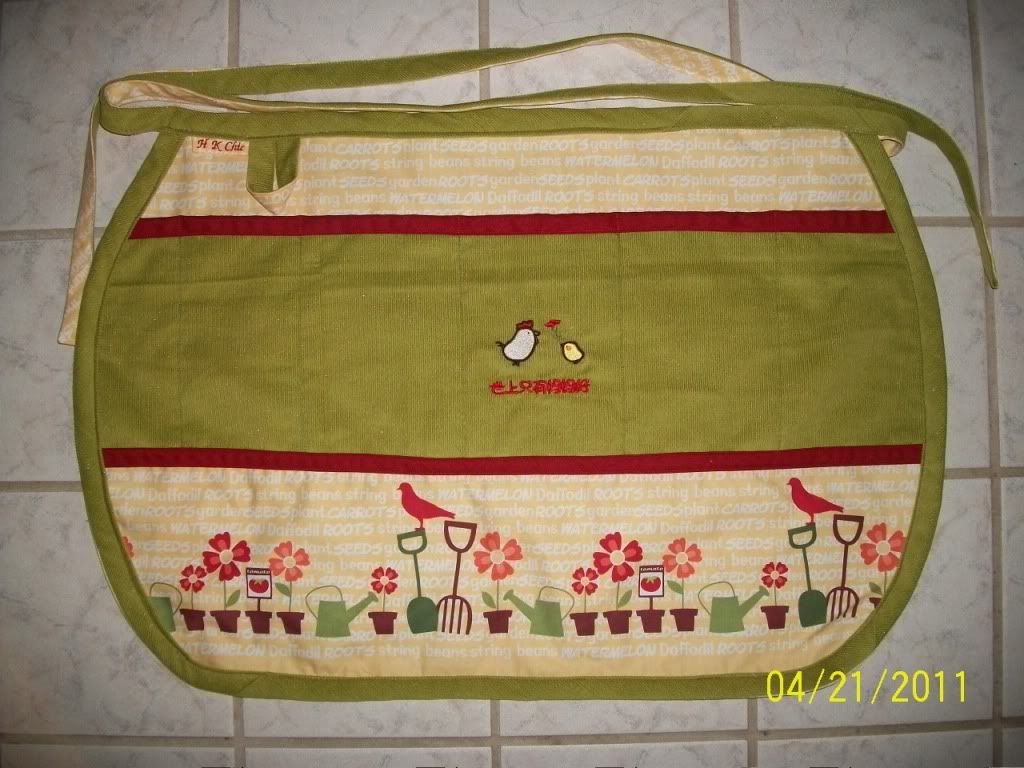 Apron front done
a loop for gardening tools, and my little tag :)
apron back done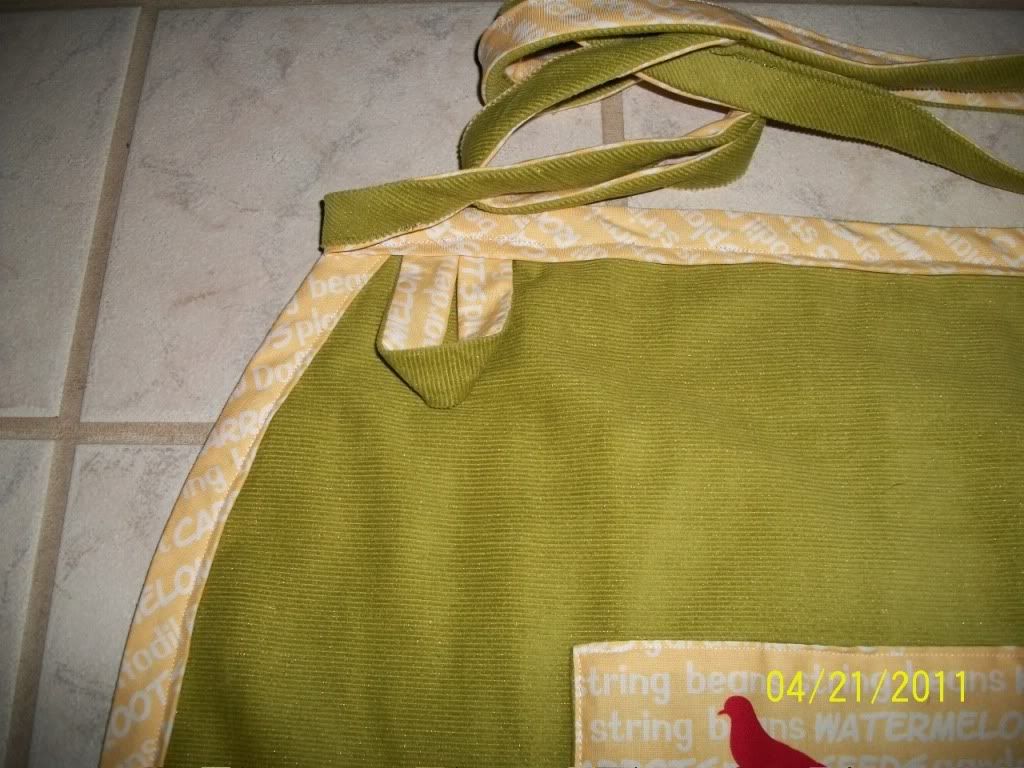 loop at the back as well